DTALIZARDCANARIES

AKA DTA LIZARD STUD.
my BOOK ON BLUE LIZARD CANARIES IS ON SALE NOW PRICE £8 PLUS £2 P&p CONTACT ME VIA MY EMAIL,
20 YEARS AND STILL GOING.
Picture below of myself and NCA president Roger Carr receiving my NCA 20years silver pin badge. For services to the South bucks canary breeders Association. I am one of the founder members of this club that celebrates it twenith year this year.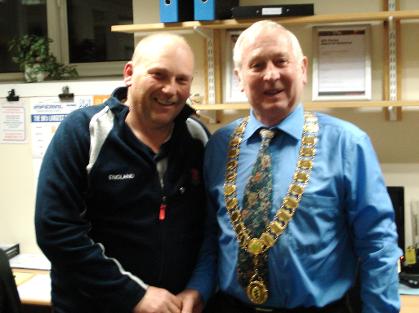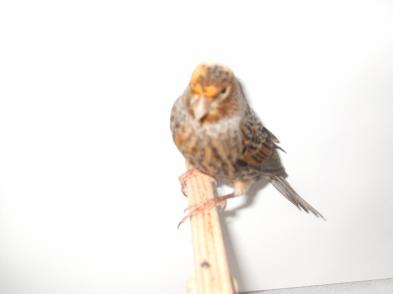 About Us
This is a personnel website of David Allen Lizard Canary Breeder and panel judge. You might recongize me as DTA Lizard Stud.
I have kept Lizards for over 20years. I am most well known for breeding Blue Lizards.
I am founder member of the Blue Lizard Canary Club of G.B.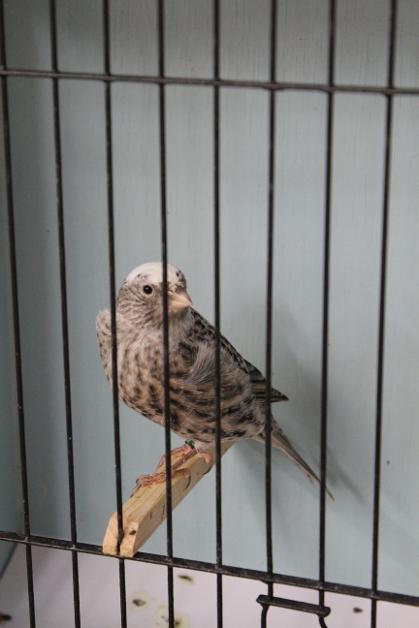 Best blue Lizard at 2014 National at Stafford owned by DTA Lizard Stud.
History
I first started with birds when I was 13 years old when I was given racing pigeons from my uncle. Later when i got married i got a few canaries to give me an intreset and take the pressure off from my working day. I started off with Borders but moved quickly on to Fifes. I then saw Lizards and was keen to get some of these unqiue bred of canary. And when a local Oxfordshire breeder was selling up his birds to move away I brought all his lizards. after a year or so I went to a well known lizard breeder of the time Stan Insall. stan was to help me out a great deal as he did with many people who want to start-up with Lizards. In 1993 I went to the National then held at the NEC and run by Cage and Avariy birds, and saw my frist ever Blue Lizard. I still had a few Fifes especailly whites which have all ways been my favorite colour. so to combined the two seem to be the best of both worlds.
This was to change my life with birds for ever.I was so impressed by this bird that I made my mind up to try
and create a blue Lizard myself. and the rest has become history. I made a few enimies with in the Lizard fancy, There were a few supporters of my views. I have always support the LCA and still do to this day although they do not agree with my own views.
In 2011 I formed a club for Blue Lizard with other breeders of Blues. for more on this Lizard visit the website www.bluelizardcanaries.com
In 2008 I had my greatest achivement so far in my showing history, when I won the LCA classic.
Then in 2010 passed my judges assessment and was voted on to the LCA judging panel, and in 2011 I had the great pleasure of judging the LCA classic with the Chairman John Martin a great honour indeed.
In 2012 I had great pleasure in traveling to Scotland to judge the Scotish lizard show. This is a great show and there was nearly 160 lizards, with exhibitors come form Ireland and England. This show was also the John Scott memorial show who had sadly passed away earlier in 2012. With some special trophies to commemorate this. Many thanks to Sandy Innes for inviting me to this great Lizard show.
This also meant I now judged all the current specialist Lizard shows in the UK.